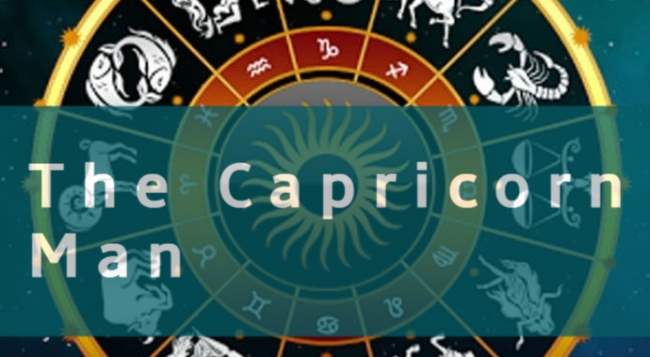 The Capricorn man has a serious personality. He is straightforward and disciplined. He is undoubtedly a man you can trust, a confident man. He is hardworking and patient, and his motto is "persevere and you will succeed."
If at first impression he seems cold, you've got the wrong idea of him, because he is a being full of warmth and empathy. True, at first he doesn't show it much, but soon you will realize that he is a man with a big heart. He loves music and art.
He is somewhat of a homebody who likes to be in the comfort of his own home; he prefers it over bustling environments.
But Capricorn also likes leisure activities, spontaneous weekend plans, restaurants. He knows how to enjoy vacation, although sometimes he finds it difficult to put aside his work. Other times, he manages to do so without a problem.
The Capricorn man is highly practical and likes security and stability.
You should also know that the Capricorn man puts family first over everything else. He will enjoy raising his children, watching them grow, and he'll try to pass on his knowledge and values so they leave the nest with an advantage in such a complicated world as we live in today.
Most Capricorn men are individuals with values and always do what is morally right.
In Love
When the Capricorn man wants to seduce someone, he is cautious, goes step by step, and sometimes it may seem that he isn't interested when the truth is that he is.
When he's in love, he behaves in a much calmer and more reserved way.
However, to describe Capricorn as a shy and reserved lover would be false. The Capricorn man is able to harbor great passion and nurture it day after day.
Capricorn prefers to invest in the long term. He prefers serous relationships to sporadic dating. He needs stability, and when he feels confident and stable in a relationship, he does his best to make his partner feel the same way - and above all, happy.
He does not like to show his affection very much, but when he is really in love, he opens up a little more. He becomes a more tender, gentle, and attentive person.
After a while, when he sees fit (when he's sure that she is the woman with whom he wants to start a family), he will propose to her and will never part with her again.
How to seduce a Capricorn man and make him fall in love with you?
To win the heart of a Capricorn, you need to be responsible, mature, and honest.
As a tip, avoid things going too fast, because this could make him uncomfortable and throw him off balance. He doesn't like people who are clingy or who tell him that they love him after 3 days in a relationship, because he "fears" for his freedom.
Capricorn man likes women who take care of themselves and look put together, but he hates vulgarity. He is very exacting and attentive to every detail, even if the other person doesn't notice such things.
In any case, personality is more important to him than physical appearance, although that doesn't mean that the outside doesn't matter.
He does not at all like women who talk about themselves all the time. He likes women to show interest in knowing about his life as well - what interests him, what he likes, his job, his family, etc.
Don't rush him and you will succeed. Remember that he is an Earth sign, so everything undergoes a thorough analysis.
The Sexuality of the Capricorn Man
In his intimate life, the Capricorn man is fiery, but you have to know how to bring that out in him. He needs to be in harmony with his partner.
Capricorn is always looking for new sexual fantasies, and routine bores him. When it seems like he has already tried everything with his partner, he will show up with a new game.
As for the place, he feels more at ease in a quiet room with lighting than in a public or unconventional place. He sometimes holds an outdated view of things and does not always dare to express his innermost desires.
He is not selfish - he likes to satisfy his partner and will do everything in his power to make them both enjoy themselves, but most of all her.
Write your comment here ...