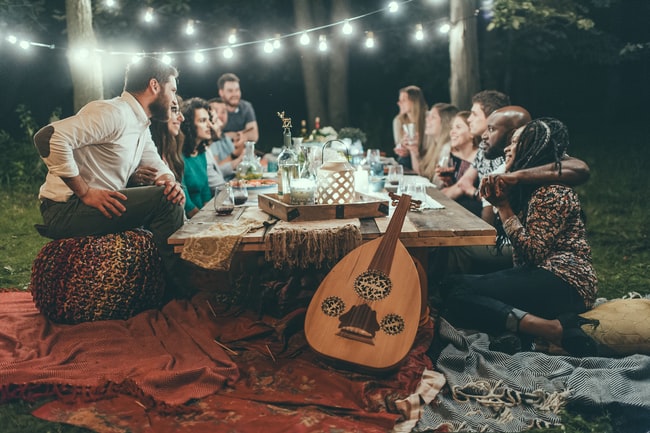 For Pisces, 2023 has a lot of quite positive changes in store, but they will have to work all year long to achieve the successes they'll reap by the end of 2023. This year, it's predicted that all the decisions Pisces makes will have a significant impact on the year's final result, so they should continue the work of introspection that they began in 2022.
They should use this time to get to know themselves as well as possible, reconnect with their inner self, discover their limitations and virtues, what is real and what is illusion, to learn about themselves and to be able to choose with discernment, since the stars show that there are many changes coming.
Professional demands will continue to be high and concerns about financial stability will not end, so Pisces should not let their guard down. They should put in all their effort at work or school without letting boredom and apathy get the better of them, so as not to be affected by cutbacks or possible rough patches in mid-2023. Once they've overcome the difficulties and financial instability, which may require some sacrifice and renewed commitment, things will get back on track with some professional and monetary rewards. This inflow of money will come at a key moment to meet new needs that will arise in their home life.
Stability in love will be the general theme of 2023 for this zodiac sign, which does not mean that they shouldn't make an effort to keep the flame burning in their relationship and get past the few bumps they will face this year. Temptations may arise, and third parties may try to get in the way and confuse Pisces about their true feelings towards their partner, which may make them feel frustrated.
If love is truly over, the relationship will end by the end of 2023 despite all efforts, but Pisces should not let give up right away and should fight to discover their true feelings and not be swayed by third parties. In case of a definitive breakup, a new person could appear at the end of the year. Single Pisces will not have it so easy, although they will experience intense, but brief, romances throughout 2023, one of which will take root and could develop into a stable relationship.
In personal and family relationships, Pisces should show more responsibility, maturity, and commitment to avoid confrontations that could undermine these relationships, although it will also be an interesting time to do some purging and discover which friendships are not so great. It is time to get rid of toxic people and leave room for new, more positive friends to have new experiences with.
In 2023, Pisces should pay attention not to get carried away and overwork themselves. They have to be careful that their job does not affect their health, both mentally and physically, as moments of professional instability could create tension and high stress levels that could cause digestive and muscular discomfort. Practicing certain types of physical activity such as Pilates or yoga can contribute very positively to achieve mental and physical relaxation. By aligning body and mind, Pisces will have the energy to face those moments of increased workload and devote some time to themselves and their social life in a fuller and more satisfying way.
Write your comment here ...