The Sagittarius Man in Bed: What Is He Like Sexually?
Manuel G | November 01 2022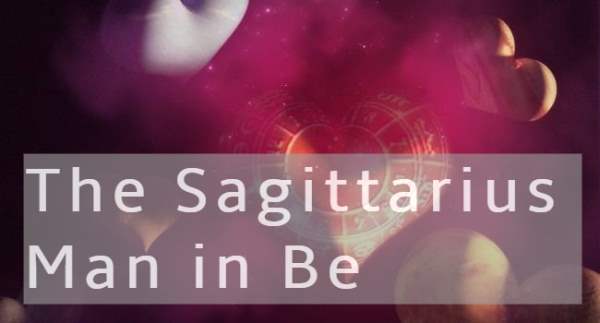 Today we discover what sex with the Sagittarius man is like, what he likes, what he hates, and his personality in bed according to sexual astrology.
The Sagittarius man doesn't like challenges and will almost always choose the easy way: a woman who is available rather than one who won't join in his game. He is a man always busy looking for a new romance.
He can't help but be in love and will follow his heart wherever it takes him. He is a man of facts and is curious about everything, including sexual matters.
A woman with a Sagittarius should know that this man will always be single. For him, sex is one more experience. He likes to do it, but he doesn't feel like it's an extraordinary thing. He'll choose a partner from among many, and he will be devoted once he's involved in something serious. He likes wooing women more than being in a relationship. If you want to be with him, you need to indulge his little pleasures.
In bed his job will end quickly, leaving his partner a little dissatisfied, although he can have sex a few times in a day. He enjoys new positions and goes with the flow on any sexual suggestions, no matter what. He's open on these issues, although he is, as we've already said, a little selfish.
Like Libra men, he may also get involved in more than one relationship at a time. The more, the better. He is a skilled conversationalist and can convince his partner to do anything in bed.
The Sagittarius man is also a talented masseuse. He'll give you massages with his hands and his tongue. He'll target the most erogenous zones. You will enjoy incredible pleasures with this man.
He likes to rub his genitals into his partner's body, and this will make him reach orgasm very quickly. The part of a woman's body he likes most is her legs. Put on a pair of sexy stockings and you'll drive him crazy.
If you put your stockings on slowly in front of him, you can take him to your bed immediately. He loves fetishes, and legs are one of them. He may ask you to wear gloves and high heels in bed. Don't try to make a snide remark about his fetishes, as he is rarely ashamed of anything.
If the Sagittarius man you like is bisexual, keep in mind that he can change partners without thinking much of it. Being bisexual, he will not commit to a single sex or partner. In love, the Sagittarius man has no morals. This is why he will have a lot of relationships and a lot of sex. He thinks sex is something to be enjoyed.
He will make you feel alive and more optimistic with his charm and openness. You'll feel like you're the most captivating woman ever for him. But don't believe a thing. Take a good look and make sure he doesn't look at other women.
The thing is, he likes all the women he runs into. If someone new appears in his life, he will give her all of his attention and charm. If she responds favorably, he will not stop sending her messages and emails. He will also send her small gifts such as flowers and sweets.
The Sagittarius Man in Other Aspects of Life
Sagittarians believe in love, and they always think that the next woman to appear in their life will be the last. It's okay if he gets disappointed - he will continue to look for his ideal partner. For him, this is no problem.
For him, a new day means a new opportunity to find love. He wakes up optimistic and goes to bed optimistic. You could say it looks like he's trying to get his heart broken.
He seeks to fall in love with someone, but he flees commitment. His relationships are short because he almost always causes problems. He has an analytical mind, but usually has no solutions to his problems.
If you want to be with a Sagittarius man forever, keep in mind that it's very difficult for him to settle down. He can't stand jealousy and likes women who have experience in love and life.
He doesn't take things too seriously and prefers women who are just like him in this regard. When he falls in love, he doesn't feel like he has to commit. He doesn't know what he wants, and he is convinced that this is the best way to live life.
Being so direct and honest, the Sagittarius man is usually hurtful. It isn't really his style to have tact and be careful with people, but he is trustworthy and always keeps his word.
He's a friend who will accept anything, and a lover who will devote a lot of time to the woman he loves. He'll want to transform the woman he loves into a better person.
He will be resentful of the partner who lets him down, especially if he's tried everything with her.
He can be critical because he desires perfection. And he expects others to be the way he wants them to be.
However, when he criticizes someone, it also means that person matters to him.
The Sagittarius man will enjoy secret affairs. He'll even try to keep a relationship a secret when he doesn't have the need to. He may be moody and tend to suffer from depressions that do not last long.
The woman he loves may witness his tantrums and confused feelings. He knows how to be ambitious and can be a good leader if he wants. But he usually uses his talents for other things.
He can tell great stories and likes to give expensive gifts. Although he's in his element when he is surrounded by people, he prefers to go to small parties.
Don't keep him locked up inside. He likes open spaces and feeling the sun on his face. He's one of the most adventurous zodiac signs, so take him to new places where you can meet new people and see new cultures.
Write your comment here ...