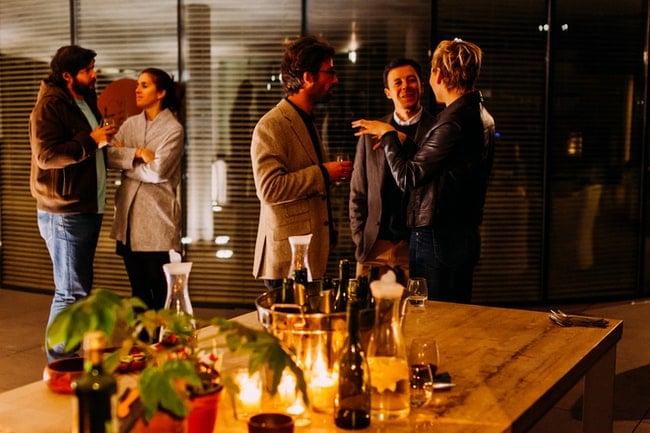 2023 will start off with challenges that will test Capricorn's patience and tolerance for uncertainty, so it's best not to lose focus. This will enable them to generate opportunities, which will come in the middle of the year - a time when Capricorn can carry out the projects they've always desired, without needing to worry about money.
These innovations that occupy Capricorn's attention will make them a bit forgetful of the family and friends around them. It will be essential to express that happiness with them and invite them to participate in this new stage full of adventures and emotions that Capricorn will experience for the first time, from the very beginning of the year.
Financially, the first quarter of the year will be quite stable for this sign of the zodiac. Despite having a source of income, they will be bored professionally for a few months, feeling like they could lose their mind. This will start to spark new things, opening doors and creating opportunities and projects that will not only be an interesting challenge in Capricorn's career, but will also create a good professional reputation that, in the near future, will lead them to expand their knowledge abroad.
To get to this point, Capricorn will have to make decisions that are not easy but that will be decisive for their future and will bring them a lot of income - as well as adventures. This will be the moment for Capricorn to mature in many ways. However, they will be cautious and will keep an eye on their finances until they feel secure with the decisions they make throughout 2023.
Although some arguments could happen with family and friends due to Capricorn's impulsive temperament, they know that they have a great connection that allows them to strengthen those relationships. Even so, they should rein themselves in more, because there will come a time when they lose great friendships or cut ties with a family member or even with their partner. Mutual support in difficult times will be the key foundation for Capricorn to move forward in this complicated stage that they could face professionally.
Capricorns who start out 2023 single will continue in the search for love and a faithful partner. Despite meeting many people this year, it is possible that a serious relationship will not take place because of the detachment that Capricorn sometimes shows. In the final months of the year, the alignment of the stars will cause them to meet a person who will change that perspective and make Capricorn's heart race. So it's possible, if they let their emotions take the lead, that they could fall in love with someone who will be an important part of their life in the long term.
Although Capricorn's work requires a lot of effort, it's important throughout 2023 to visit the doctor to avoid infections that could prevent them from performing well at work and could move them farther from their professional goals. Rest, a balanced diet, and exercise will be the allies this year for this zodiac sign to recharge and have the energy to perform all their tasks.
Write your comment here ...