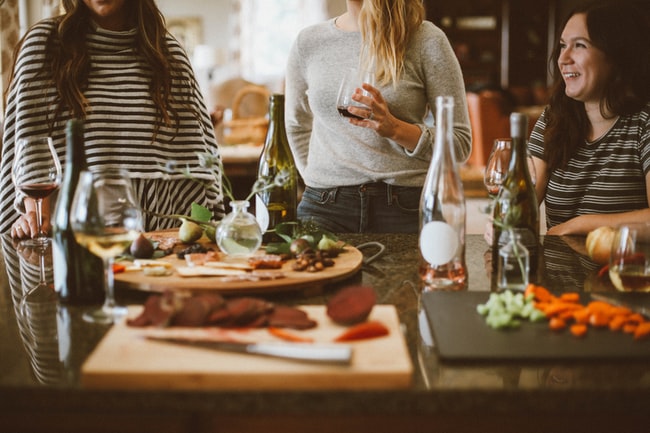 For Aquarius, 2024 will be a year full of inquisitiveness that will help them make new discoveries and bring about great changes that will lead to success at work as well as peace of mind in their personal life.
2024 will be a period of personal and spiritual growth that Aquarius will especially enjoy with family and friends. Their partner will be a fundamental part in achieving these changes, as they will help Aquarius make the right decisions to achieve success and reach their professional goals, even though it may involve some moments of distance throughout the year.
Those born under this zodiac sign will face challenges at work in 2024 that will cause some frustration, added to the fact that they don't like their current profession too much despite having struggled to get to this point. However, patience and perseverance will be rewarded with new professional horizons or a promotion that, in addition to bringing happiness, will make them feel satisfied and ready to launch into their own ventures, especially in the second quarter of the year, which will keep Aquarius motivated for the rest of 2024, no matter how much effort they have to make.
However, it will be important for Aquarius to pay attention to finances, especially excess spending, since - in spite of their professional successes - unforeseen events may arrive in the month of September that may cause financial instability for Aquarius. This will lead to arguments about money and cause some unpleasantness for the couple.
Although it is foreseen that some financial instability will cause arguments in the relationship, Aquarius will know how to overcome these difficulties due to the skill and understanding with which they communicate with their partner. Aquarius's partner is one of their greatest supporters, so they will be a very active force when Aquarius embarks on the professional challenges that they will face, mainly in the third quarter of 2024.
Although there will be times of hard work, Aquarius should strive to keep a balance in life so that the flame of love does not fade out. Aquarius singles will find a very special person with whom there will be a good connection from the first time they meet, if they let their instinct lead them. In general, Aquarius's family relationships will flow quite smoothly, but it's important for Aquarius to pay more attention to them so that there is harmony throughout 2024.
Those born under Aquarius will enjoy excellent health in 2024 due to actively taking care of themselves and making healthy lifestyle changes, both physical and mental, practicing a sport that helps them relax and disconnect from the stresses of everyday life. Although these routines are good, it's a good idea not to overdo things, as this could be counterproductive - seeking balance is the healthiest thing to do.
Write your comment here ...