A priori, this is a good union, quite promising. Between the Virgo man and the Pisces woman there are many chances that a great love story may blossom.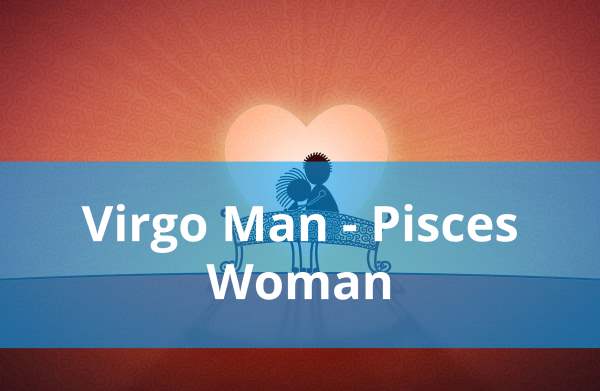 From the beginning, the Virgo man is captivated by this highly sensitive woman, who seems like a child. He sees in her the ideal woman, discreet and overflowing with tenderness, tremendously spiritual.
The Pisces woman is also attracted to this man with a slightly more subtle charm. The depth of his soul reassures her, and she likes to imagine a lifetime in his arms. She likes to think that these arms will protect her for the rest of her life.
As a partner, Pisces will be able to devote herself in body and soul to her man, so much so that she could even commit and adopt a selfless attitude. She may be able to renounce her own desires or interests for the benefit of her partner. Thus, well cared for, the Virgo man will thrive, thanks to which his companion will be able to meet the requirements that he usually demands of a partner. They will be able to live together, since problems hardly arise between them.
Over time, things can get a little more difficult. The Pisces woman, despite her innate kindness and sensitivity, may refuse to continue living under the control of her partner. This can make Virgo very critical, and in turn, upset and hurt Pisces. Even if she sometimes lacks confidence and doesn't dare to encroach, to tell him no, she may come to give up or even flee suddenly.
The Virgo man, who needs to exercise some control over his partner, may be confused by the sometimes evasive attitude of Pisces. The Pisces woman sometimes behaves unpredictably, and this is not something that inspires her partner's confidence. In addition, the Virgo man has great difficulty expressing his feelings and sharing them, especially when it comes to emotions, creating grave communication problems of between them.
If they want the relationship to last over time, they will both have to make effort. The Pisces woman will have to learn not to run away or hide from reality, while the Virgo man will have to learn to express himself more calmly and better communicate his feelings. This way, Pisces will know at all times the topics that he doesn't like to deal with or behaviors that her partner dislikes.
If they manage to overcome these difficulties, their love life can be long-lasting and full of happiness. They will contribute a lot to each other. Pisces will gain stability and confidence from her partner. Virgo will help her keep her feet on the ground when she falls into the temptation to take refuge in her fantasies.
Write your comment here ...