Gemini Man and Leo Woman: Love Compatibility
Manuel G | September 16 2020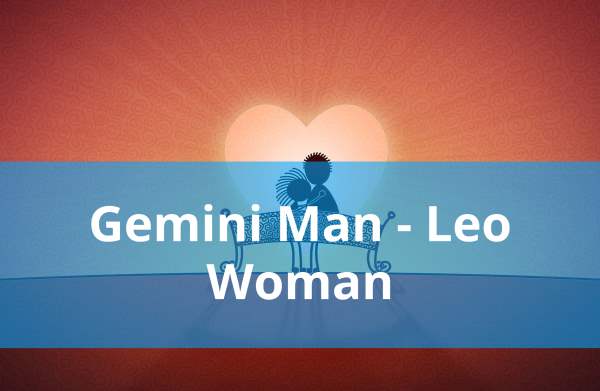 The Gemini Man is in a state of shock from the first time he meets the Leo woman, so radiant and positive. Her energy, vitality and sex appeal make him lose his senses. As for the beautiful Leo, she is also attracted by this carefree, funny, cheerful man. She likes his sense of humor, his intelligence, and above all, his vitality. Between these two, the game of seduction is set in motion without stopping from the time their eyes first meet. Together they can experience moments full of sensuality and great emotional intensity.
The Leo woman loves to be praised and noticed, something that Gemini knows how to do perfectly, being, as he is, a good strategist and a great seducer. The Gemini man is someone who easily adapts to circumstances. If he sees that she likes to stand out, then he'll change his strategy to make her feel good. And this works for him almost without fail.
The Gemini man, when in love, tends to focus on that woman for a while, but usually runs the risk of quickly going back to flirting with other women.
The Gemini man is usually a very independent person and has a strong need for freedom. If the Leo woman asks him to commit to her, he could well avoid the subject, although without losing the cordiality that he's known for. It's up to her to be able to read between lines and adapt to his perception of things. Usually this will not be easy, because the Leo woman needs to occupy an important place in the life of her partner. She, being very hard on herself, also expects a lot from her partner and finds it very difficult to be relegated to the background. Therefore, the Gemini man will have to pay attention to her and devote time to her if he wants to make her feel happy and comfortable in the relationship. If I were ever unfaithful to her, the consequences would be catastrophic for the relationship, because the Leo woman is not one to forgive infidelities.
If they both do their part to solve these small problems and manage to find a balance, they could even work on a shared professional project, since both are very energetic, have initiative and are always full of ideas for professional improvement. However, if they are going to work on a long-term project, Leo will have to be careful because her partner sometimes doesn't have much patience if things don't work out right away. He may change his mind and want to drop the project before it's finished.