Everything or almost everything works well between the Cancer woman and the Sagittarius man. A very promising relationship, but one that definitely requires certain concessions on both parts.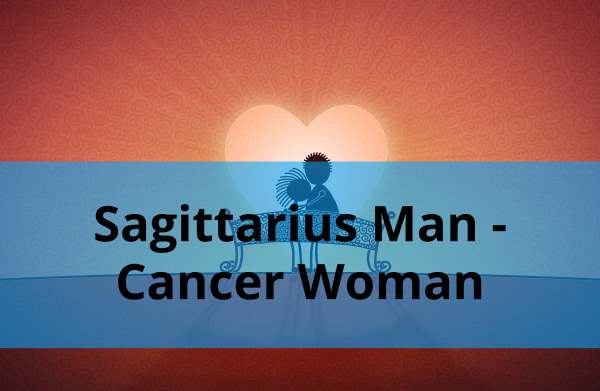 From their first encounters or first dates, the Sagittarius man completely throws himself into trying to woo the Cancer woman. He likes everything about her: her sensitivity, her discreet charm, her fragility, her mischievous gaze. He recognizes in her the woman he has so often dreamed of, who he will be able to love, to whom he can devote all of his care and attention. Naturally generous, he will be able to offer her everything she dreams of, but under certain conditions. Let's see what those conditions are.
The Sagittarius man is very attached to his freedom. He needs independence to function and is not always willing to change or compromise on this, not even out of love. An incurable adventurer, he is always ready to live new experiences, unlike Ms. Cancer, who is more shy. However, deep down, she would like to free herself from some small mental roadblocks that sometimes prevent her from making her wildest dreams come true.
Beside her partner, she will gain confidence and feel as if she is being lifted up by the energy of Sagittarius, who is a tremendously optimistic person. Also, as a partner, the Sagittarius man is very generous and shares almost everything. This will make the Cancer woman feel wonderful in their life as a couple.
If she is able to follow him on his adventures and grant him the freedom he needs, Sagittarius will give her all the tenderness and love she needs to flourish and be happy. However, if his partner fails to grant him a space of independence, the Sagittarius man may prioritize his own projects, and this can end up severely affecting the relationship.
But all things considered, Cancer can't give in all the time, cast jealousy aside and accept Sagittarius's possible tendency toward extramarital affairs. Sometimes, though, she will be able to do so.
For this relationship to blossom, both parties will have to be willing to make sacrifices of some sort. Otherwise, things could end very badly between them, even violently.
Write your comment here ...