This is a union with a lot of potential. These two beings that connect very well from the very start.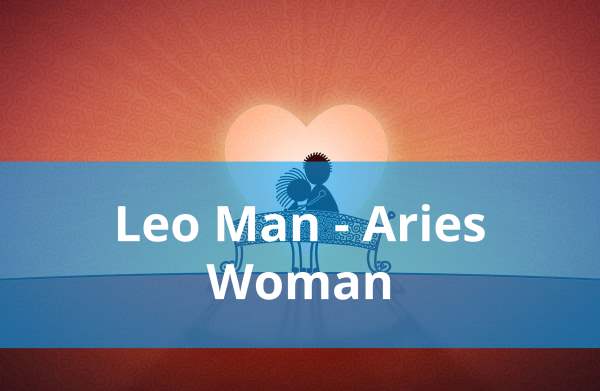 The Leo man will be a little troubled by this sweet and passionate woman with so much vivacity. He won't be able to resist her charm, which will make him crazy to win her over. Nothing will stop him, and he'll do anything to seduce her.
As for the Aries woman, she will be impressed by the aura of this self-confident and generous man. She will feel and show a certain admiration for him, which will flatter him, as he needs others to have this majestic image of him.
From their first dates, these two signs will get along perfectly. Both pursue the same goal. They will be very close from the beginning, and they will fall in love quickly, in what will be the beginning of a passionate story.
Accomplices and lovers, they will be able to achieve great things together. Both of them seek to outdo themselves and absolutely refuse to be influenced by the past, even in adversity.
Their union will be more positive if they both do their part. Leo will have to work on his authoritarian and self-centered side. At the same time, Aries will have to accept her partner's need for possession while allowing herself time and space. She needs independence like the air she breathes. She will have to keep an eye on the Leo man because he will quickly try to trap her up in his way of life if she isn't careful.
If their relationship breaks in the end, it will usually be due to the distance maintained by the Aries woman, tired of living with a man who only thinks about standing out and being the focus of attention. And what irritates her most is that he uses her in society as a kind of trophy.
This relationship usually has many chances to work well because the fiery temperaments of the Leo man and Aries woman fit perfectly, for better or for worse. It's up to them to be able to rein in their passion and temperament a little. They must soften those character traits that most annoy the other in order to enjoy beautiful moments together and achieve a completely happy life.
Write your comment here ...