This is a relationship with a high probability of enduring over time, but it will require some compromises on both sides.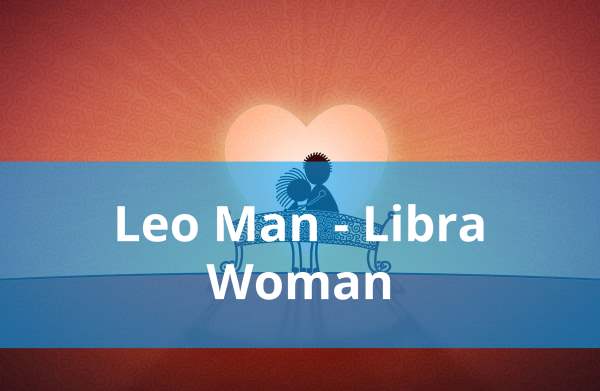 From the first moments they spend together, the Leo man is captivated by the wonderful Libra woman. He feels irresistibly attracted by her beauty, her charm, her sensuality and her naturalness. In his eyes, she embodies finesse, harmony and femininity in all its splendor.
As for the Libra woman, she will not take long to notice the Leo man. He's a man who stands out and doesn't go unnoticed. No woman can let anyone with that irresistible charisma get away. Very attentive, always ready to have a new adventure and especially very generous, he makes the Libra woman succumb in the blink of an eye.
The Libra woman has something that sparks the Leo man's desire. He will do everything possible to woo her. He enjoys winning women over, and even more if there are other men interested. For him, it's like winning a prize or a race.
Although be careful, because this almost perfect man may later turn out to be a little jealous and possessive. The Libra woman would have to learn to live with this and keep it from affecting her if she really wants to continue the relationship. One solution might be to make him believe he has power over her, to reassure him and ease his spirit.
When it comes to commitment, Leo's enthusiasm and openness will overcome the resistance that his partner almost always has when it comes to making important decisions. She, who often has doubts when it comes to making important decisions, will be guided by the confidence that her partner radiates. She wants to believe in this love story, and the future will confirm her intuition.
The Leo man and the Libra woman can build a stable, serene and harmonious relationship together. The Leo man will give his partner strength and motivation. At his side, she will gain energy, dare to do more things. She will be able to pursue her craziest projects because he believes in her and gives her the recognition and confidence she needs. She'll feel protected by this reassuring man. In the long run, however, she might be a little annoyed by his bossy side. He likes to run things and is very demanding with her. A taste for dominance is in his nature. Therefore, it is up to him to know how to curb himself when it comes to living together. Advise his partner, yes; impose his decisions, no. She can't stand being told what to do.
The great connection between the two, combined with the level-headedness of the Libra woman and the generosity of the Leo man will be the most important foundations of the relationship. It is up to them to know how to use these strengths when small tensions arise.
Write your comment here ...