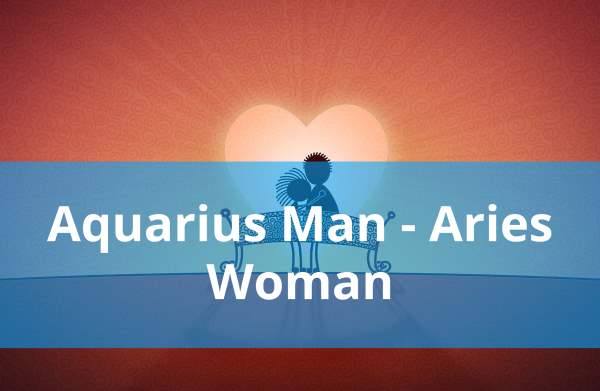 The union between the Aquarius man and the Aries woman leaves no one unmoved, and if a number of circumstances occur, great things can emerge between them.
The Aquarius man will immediately fall under the spell of this dynamic, passionate, enthusiastic, and adventurous woman. As for the Aries woman, she will be won over by this creative, passionate man. His imaginative side will allow her to escape from the monotony of everyday life that she herself struggles against. A lover of improvisation, this charming man will dazzle her and give her surprises that will delight her. The fact that he is not materialistic or too attached to reality, that he lives a bit like an eternal teenager, is good for her. She feels free by his side, which gives her wings and stirs her enormously. He makes her feel a little like a teenager despite the passage of the years.
Deep down, the Aquarius man is very demanding because he has forged an ideal image in his mind of the woman he wants. His partner needs to rise to the occasion and surprise him. He likes someone who brings spice to his life, who offers him things that make him escape the monotony.
Their relationship could possibly face several obstacles. The Aquarius man tends to want to control everything when he is in a relationship and can sometimes be a little aggressive if his partner resists him. The Aries woman will have to use all of her intelligence and distance herself from these things. Fortunately, she knows how to do this very well to prevent tension from turning into conflict.
If they both fulfill this condition, they will be able to embark on exciting projects and have incredible adventures. Their taste for independence and freedom will allow them to stray from the established paths and create a rather nonconformist life that will make them happy. This is a couple that will never get bored. Monotony does not exist for them. It's not in their dictionary.
The only drawback of the relationship is the prevailing need for freedom that they both have. If they want their relationship to last over time, they should live according to their principles, a little off the beaten path, being careful to avoid the limitations established by society as much as possible. They will have to resist the pressures of their surroundings and their family to preserve the harmony of the relationship.