The great connection that exists between them will be enough to overcome the conflicts stemming from their differences.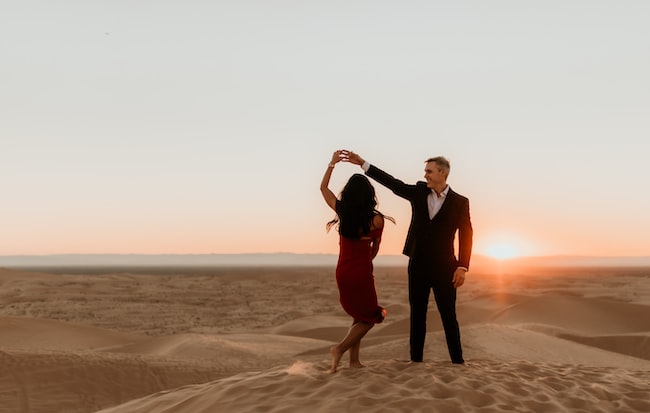 From the first time their eyes meet, there are no secrets between them. Their communication is intuitive, almost telepathic, which allows them to immediately develop a remarkable connection.
The Pisces man will soon fall into the nets of this self-confident woman with so much determination. She, seductive and magnetic, knows how to win him over - it is not the first time she's met such a man. She loves his childlike side, his fragility; she is touched by his shyness. She immediately feels very close to him, as if they have known each other forever.
When they're together, the Pisces man will gain a lot out of the relationship. Realistic and energetic, the Scorpio will support him in his endeavors, empowering him to overcome his fears. Her presence by his side will be stimulating and very beneficial, especially on a professional level. Without giving it a second thought, she will take on the responsibility for everything related to the family home, which the Pisces man is very happy about, as he prefers to devote himself to his dreams instead of dealing with the problems of everyday life. This is where they will begin to have some difficulties as a couple.
Over time, the Scorpio woman may become tired of playing this role and begin to dream of a more responsible, more mature man, less disconnected from reality. She will try, sometimes aggressively, to make him shift towards a reality he is determined to flee from. The Pisces man should avoid conflict of any kind because it would lead the Scorpio to act more aggressively, and this is dangerous. He will have to learn to cope with such situations by showing his partner that he is willing to change.
As for Scorpio, she always likes to take the initiative in their relationships, to feel that she has the power. From the beginning, she'll try to shape her partner, which won't seem like such a bad thing to him - he's willing to do anything for love. However, as time goes by, there will come a day when he'll feel burdened by this authoritarianism. Scorpio simply doesn't understand that there are other points of view, that there are many ways of arriving at the same destination and that all ways are valid. To avoid conflict, she should try to control this type of authoritarian impulses and behavior as much as possible. She should learn that Pisces also has a lot to contribute and that listening to her partner will help strengthen the relationship and achieve a balance that will be very beneficial for them.
Ultimately, this union has great chances of prospering, but both of them will have to make compromises in order to achieve balance. More moderation for the Scorpio woman, more realism for the Pisces man.
Write your comment here ...