A couple with everything in their favor to live a stable, happy, lasting relationship.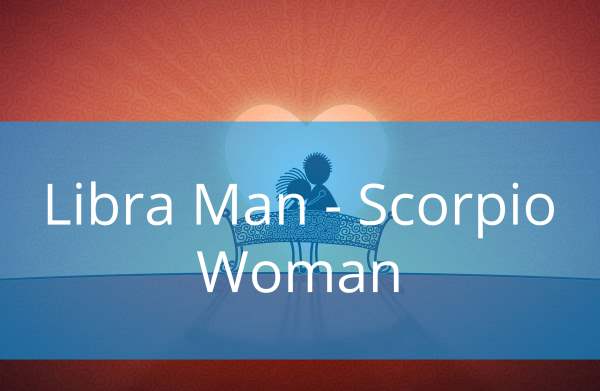 From the first glances between them, the Libra man is already attracted to the beautiful Scorpio. An intuitive woman, she immediately notices his interest and waits a while before making him fall into her nets. She likes to go slow in love, and besides, she has her choice of men. His cleverness, lively spirit, and well-groomed appearance are enough for him to seduce her. She, a little provocative, will not hesitate to use all her weapons to ensnare him.
Together, they have everything they need to live a beautiful love story. The Scorpio woman will not hesitate for a moment to embark body and soul on this adventure with Libra. They both have a conception of love that brings them closer. Not only feelings, but also a rich sexuality that plays an important role in the relationship.
When it comes time to commit and move forward in the relationship, the Libra man may experience certain moments of doubt. This will not be to his partner's liking. It is here that the first tensions appear between them. Unlike Libra, Scorpio knows well what she wants, and seeing that he is not quite decided often leads her to behave aggressively. Calm, always fleeing from problems, the Libra man usually tries to avoid clashes, escaping from conflict, which further aggravates the situation. In fact, with this approach, he'll often only reinforce his partner's aggressive attitude.
On top of that, Libra sometimes finds it difficult to say what he really feels. Deep down, he's afraid of aggravating and being abandoned by his partner. She will have to reassure him, sometimes even mothering him, which he doesn't see as a problem.
Another issue is that Libra's need to seduce constantly pushes him to seek out adventures outside the relationship. He likes to be surrounded by beautiful women if possible, and he usually succeeds in this. Brimming with charm, a connoisseur of what women like, elegant and refined, he attracts attention.
Scorpio finds it hard to accept this attitude from her partner. Jealous and possessive, she is capable of anything to get exclusiveness from her man, especially since she has renounced other men and sexual adventures to give herself completely to him.
The Scorpio woman is, by nature, more loyal than her partner.
The Libra man will have to pay attention to his attitude so as not to arouse a devastating rage in Scorpio, although it will be difficult, as he will not be willing to give up everything he likes and everything that gives him satisfaction. Libra is a conciliatory, patient and understanding being, but only up to a certain point. And perhaps one day, tired of Scorpio's reproaches, he may even reach the point of ending the relationship, if he perceives that it's going in a direction that he doesn't like and that goes against his interests.
Write your comment here ...