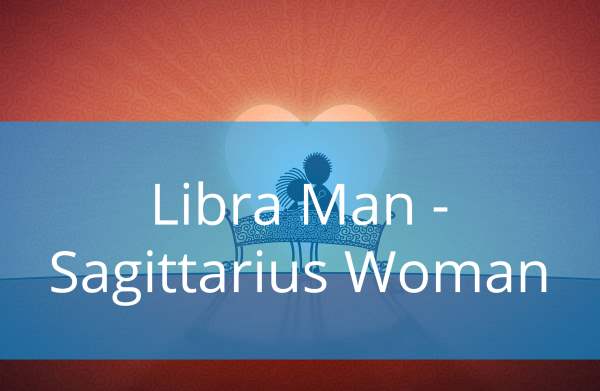 A couple with much in common and with many possibilities to withstand the test of time.
From their very first dates, they have a lot to say to each other. The encounters between them go well, the seduction progresses at a steady pace. Both of them are positive people, full of energy. They like to go out, travel, and they try not to deprive themselves of any of the pleasures of life.
Soon, the Libra falls under the spell of the radiant Sagittarius. He admires her naturalness, her liveliness of spirit, her gaze, her elegance.
As for the Sagittarius woman, she also soon becomes attached to this man who is so sensitive, so attentive to her desires. He always responds positively to her small requests, which makes her feel very special. This great romantic knows very well how to make her succumb, how to make her forget her little anxieties. He is a man who knows how to listen to her, understand her, who offers her help when he sees that she is struggling. She values this tremendously. She feels wonderful in his arms.
When things get a little more serious between the two, the Libra usually has some doubts. The Sagittarius woman is much more decided and has more determination when it comes to things of love.
When they're together, she will make it easier for him, a rather indecisive man, to make decisions and continue forward in his moments of blockage. She stimulates the most positive in him, showing him the way when he encounters doubts in his path, offering him the security he lacks in making decisions about the future.
As a couple, they'll be able to achieve a good balance. The Libra, conciliatory and understanding, will allow his partner the freedom she longs for. She understands his need for independence, his eternal quest to feel alive and to have a life outside the relationship. In this way, he will also be able to have a rich social life, meeting new people, but without this having consequences for the harmony of their relationship. He knows very well how to avoid hurting his partner and will do everything possible to ensure that the freedom she allows him does not influence their relationship.
This union, based on mutual understanding, will endure over time as long as both members can feel fulfilled in other facets of life. Their home will not be the center of their lives, but it will be a very important part. It is a perfect relationship for those who prefer to devote most of their time to other projects. Their home is the pillar that allows them to succeed in their personal and professional goals.